Investor Update August 2021
During the pandemic, we were able to quickly and effectively remote our entire workforce. This seamless transition enabled us to continue to serve our clients and protect our employees while still providing the service Nano is known for. As we work to regain a sense of normalcy, we are back in the office and happy to resume our quarterly investor updates. There is no slowdown in sight for your Banc!
AROUND THE OFFICE
In 2018, we had only 49 employees. Since then, we've welcomed many new additions, growing our total to 80 employees! There is plenty of room for our growing team thanks to the expansion of our new headquarters. Nano Banc now occupies the entire third floor of the 126,000-square-foot building, taking up approximately 21,283 square feet. The move nearly tripled the size of our office space, with more room to house the latest technologies and our expanding team. Employees can enjoy exciting new amenities including breakroom games like air hockey and foosball, a café called Wall Writers located in the beautiful courtyard, a gym, and a media room, as seen below.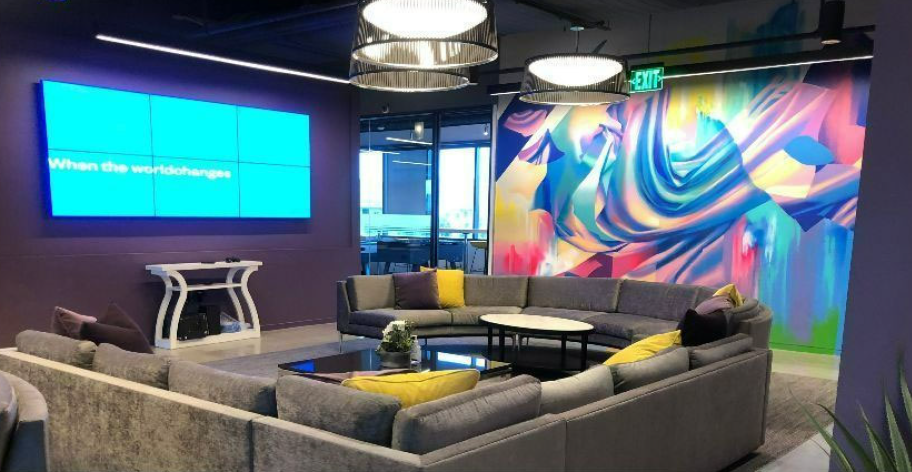 The new workspace also features numerous art pieces including a relief carving in the lobby that spans the entire length of the lobby. This latest installation is an impressive production by the world-renowned Portuguese artist, Alexandre Farto or "Vhils". His unique approach and artwork have gained critical acclaim around the globe.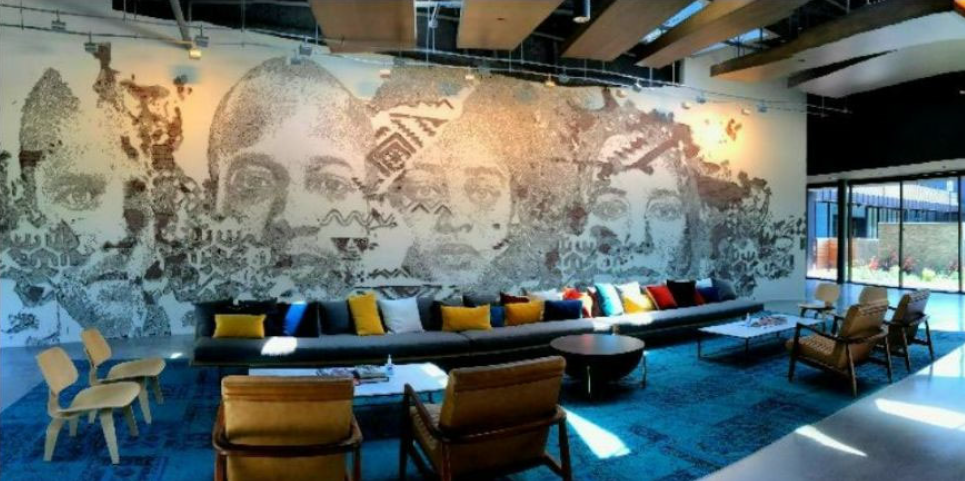 NEW PRODUCT ROLLOUT
We are pleased to announce the roll-out of some exciting new products and services coming in the near future. Many of you may be familiar with our proprietary wire transfer technology, ATLAS which will be hosted in-house. With no intermediary, the Banc will be directly connected to the Fed, providing fast execution, fast issue resolution, and the ability to prioritize high-urgency wires. It is with great enthusiasm that we announce the successful launch of this cutting-edge wire transfer system.
In addition, we are now up on the Real-Time Payments system! Out of the tens of thousands of banks in the US, Nano was the 45th bank to join the Real-Time Payments system. Nano is dedicated to delivering exceptional financial products and services that exceed expectations. In the coming months, we are set to launch more innovative banking technology like ATLAS (our proprietary wire transfer technology), Zelle, and a new online banking platform! Together we are leading the change in the banking world!
We are introducing a new level of service with our newly branded World-Class Service Standards. We are recommitting to our clients and doubling down on our service standards.
Introducing our World-Class Service Standards. Our promise to you: 
We will provide a single point of contact and a dedicated team for all inquiries.
We will understand your specific business needs and be an expert in your industry.
We will exceed your expectations.
We will respond to inquiries within 15 minutes.
We will be respectful and professional.
We will strive to make your experience so exceptional you would refer us to your closest friends and family.
We will approach our relationship with gratitude and humility.
We will communicate with you monthly.
We will proactively ensure concerns are resolved timely and are not repeated.
We will build a relationship with you.